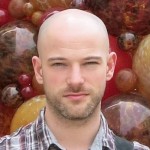 The Curious Kabri is a site run by Phil Wiffen, a Technology Professional from Cambridge, England.
I've been in IT for a while, but mostly I enjoy the human side of technology: understanding people, businesses and their problems, and then figuring out how to help with technology.
I've also discovered that I'm annoyingly passionate about User Experience (UX), and Customer Experience (CX) and empathy when building software products people have to use.
Right now, I'm at Citrix, generally being a nuisance, ranting about empathy and user experience to anyone who'll listen, and trying to influence and make things better where I can – for our customers, for their Citrix Administrators, and for their colleagues who use Citrix software.
I use this blog to share stuff that's in my head, or technical solutions to problems. I hope it's useful for you.
Featured Content
More about me